Trying to find the best acting classes in Vancouver? I have some great news for you: there are tons.
How to choose?
Yelp and Google reviews don't cut it, in my opinion.
As an actor, I want to find a class that's a great fit for my goals and learning style, and I want to help other actors do that, too. So I asked real, live actors living in Vancouver to chat with me about what Vancouver acting classes they recommend, and why.
The positive response from actors was overwhelming. We are lucky to have so many high quality and interesting options to choose from in this city.
15 hours of interviews later, here it is:
An overview of the best acting classes Vancouver offers. 
The list is focused on film acting classes for adults (so, not theatre), or related classes that are still very useful for film actors.
I've also personally been to some great film acting schools for auditioning, scene study, workshops, improv, and screenwriting, so I included those as well.
Read on for:
List of the best acting classes in Vancouver
Overviews with highlights & details about each class
Factors to consider when choosing acting classes in Vancouver
List Of The Best Acting Classes In Vancouver
Find overviews of each class, their highlights, environments, schedules, pricing, and why Vancouver actors recommend them below.
*Editor's Note: Most of these classes are still running but have moved online due to COVID restrictions.
Overviews Of The Best Acting Classes In Vancouver
I don't think there's any "one correct" acting school.  I'll simply do my best to give you an authentic description of the acting classes in Vancouver that I and other actors have been to. I'll give you a good idea of how each class can contribute to your specific goals as an actor.
1. Scene Study with Al Miro
Scene study in a comfortable, judgement-free atmosphere that challenges you but will also help you keep a sense of humor.
When I found Al Miro's scene study I stuck around for quite a while. This is one of the most entertaining classes to be in, simply because of Al's good vibes and the atmosphere he creates. The room is positively charged, and it's both personally and creatively empowering—I've never heard a student say a single negative thing about Al's class.
As a scene study class, this class involves learning a scene with a scene partner (or multiple) over the course of four weeks, with each week focusing on different aspects of the scene. You'll learn script analysis techniques, emotional prep, blocking, story analysis, and dialogue exercises, combined with techniques from big names like Meisner and Adler that help you learn to break down your scene on your own. 
The most valuable part of this class for me was the camaraderie. I found that a lot of actors like Al's classroom techniques and so they stick with this class for an extended time.
A note from the instructor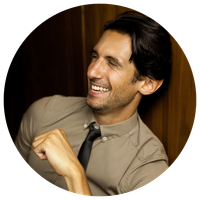 "As a teacher I feel that I am carrying a torch passed on to me by all my mentors whom I'm had the privilege of training under both here in Vancouver and in New York City.  There is something so sacred about an acting studio; the amount of truth that comes to the surface truly connects every actor in the room and creates an incredible bond.  That truth, that freedom, that expression that each student shares with the class is what makes me love what I do. To allow students to experience human emotions at its fullest and to be able to guide actors through self discovery and empowerment is a gift. Each of their success becomes my success and to be able to share that joy with them is an honor."
Al Miro, Actor, Producer and Instructor
Class environment:
There's a strong feeling of community in this class that makes it easy to feel comfortable and make friends in the industry. There's usually between 8 and 16 people in the class, so you'll get to see 4-8 scenes. In general, the environment is very safe and the instructor Al does a great job of making it safe to experiment, fail, and make mistakes. 
Schedule:
Once a week for 4 weeks on evenings. 4 hour sessions. The class often runs past the technical time it's supposed to end—more practice for you. 
Practice:
Set aside at least 2 hours a week to practice with your scene partner.
Highlights: 
Positive environment that makes it safe to fail
Interesting scenes (scenes from plays as well as movies and T.V. shows)
Pricing:
$150 per 4-week session for online classes (back to physical classes soon!) It's discounted to $130/person if you sign up in a group of 4.
Acting classes where each actor is exposed to a myriad of techniques in a tailored approach to overcome individual blockers.
Scott Bromley is a Canadian actor who grew up and trained in Los Angeles and trained with many well-known names in acting. 
Grant Vlahovic, a seasoned Vancouver actor who has trained and worked in both film and theatre, explained,
"Scott Bromley's class is not like any other class that I've been to—and I've been to a lot of them". 
The class is delivered in 4-week sessions where students put up their scenes the first week on a tape, work them over the following weeks, and put them up again for a final tape on the last week. This is a great tool for actors to see how their work has evolved through the critique and exercises of the session. 
Scott helps actors come at the scene from many different angles. Grant explains, 
"Scott's background in techniques is huge—and he uses them all. Each one has their strong points, but none of them is a complete guide to being an actor. So, Scott works with students on an individual level during class and draws in all these techniques to get the actor through whatever they need to get through. It's definitely a tailored approach."
But no matter which technique you use to approach the scene, in the end it's all about the actor's main job: story. The class instructor Scott Bromley reminded me of this in our interview:
A note from the instructor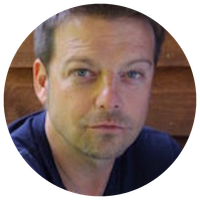 "In the end, it's all about the story. And it's my job to help actors learn to tell that story—to be part of that story." 

Scott Bromley, Actor and Acting Instructor

 
Class environment:
The class environment is tailored to challenge each student on an individual level. "Scott gets people in there who are as green as grass," Grant says. "He works at whatever level the students are at. Every single class, I learn something new. There's always something that I don't see."
Grant described the environment as "individualized to what the circumstances are that day".  He said that it works well and helps actors develop the adaptability that you need to thrive in the film industry.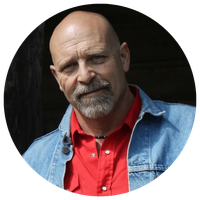 "Every time to walk onto set, you have to be prepared for whatever is thrown at you. It never ever hurts to be there and listen to what's being taught to the new people to reinforce what you already know." 

Grant Valhovic, Actor
Update: After reading this article, Scott invited me to check out his classes. I can definitely vouch for the friendly, accepting atmosphere and high level of professionalism in this class!
Schedule: 
4-week sessions on Sunday afternoons, with each session lasting 3 hours. 
Practice:
Plan to get together with your scene partner at least 2 or 3 times a week to practice your scene.
Good for beginners?
Yes—but be prepared to be challenged.
Highlights: 
The challenging nature of the class. 
Grant says, "For students who want to put up a scene and be told that you're brilliant, this is not your class. This is a class for working actors who want to be continually challenged and who want to continually improve."
Pricing:
Normally prices are $175/month. Currently, online classes are only $80.00 a month due to COVID-19. "I'm trying to make it affordable during these very difficult times," explains instructor Scott Bromley. 
Location: 
Studio 3 Media Building, #225 – 196 West 3rd Avenue, Vancouver, BC, Canada
3. Advanced Acting Class with Shea Hampton
A great class for more experienced actors who want to develop a stronger connection to their impulses, energy, and voice.
"Shea teaches an intuitive approach—and hands-down the best cold reading anywhere." 
That's the first thing that actor Hal Tatlidil had to say when I asked about Shea Hampton's Advanced Acting Classes.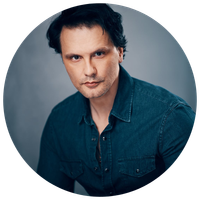 "Shea insists on absolute honesty, generosity and a concentration on the voice. At its core, she is about training the actor's instrument to be a finely tuned, highly sensitive instrument, able to express itself effortlessly." 

Hal Tatlidil, Actor
Shea's classes focus on developing connection to the actor's real voice and allowing energy and emotion to flow. Each week, the students work on cold reads, a tool to help actors learn to focus, listen, and respond authentically in the moment. 
"There is level of freedom in this work that I haven't found anywhere else," says Hal. "it's so immediate, and when the magic happens, it's an incredible experience!"
A note from the instructor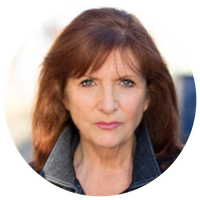 "Acting from Source shows actors another way of being in the work. The focus is upon developing the refinement and sensitivity of their emotional instrument through which the character may play. The process allows the actor to understand and work with creative energy and consistently expand their talent."
Shea Hampton, Actor and Instructor
Class environment:
The class is full of super supportive and kind people. One of Shea Hampton's core teachings is to be a generous actor, and she naturally draws that type of person to the class. You'll see many students who stick with her classes for long periods of time. 
Schedule: 
Advanced Class is delivered in 4-week sessions with weekly classes lasting 3.5 to 4 hours.
Practice:
None. 
"That's part of what Shea teaches", Hal explains. "To not be in your head and to be completely independent. Just like real life: you get the work, show up and get it done."
Good for beginners?
No—most classes that Shea offers are tailored to intermediate or advanced actors. 
That said, Shea offers other acting classes for all levels, including people who are just starting out.
Highlights: 
The hands-on and exploratory nature of class—going beyond intellectual discussions and instead being thrust into it and actually experiencing the work. 
The trust you gain in yourself. "Shea teaches you to simply trust in yourself, and with that comes a level of honesty and humility I've rarely experienced anywhere else," says Hal. 
Pricing:
$250 per month for 4 sessions. 
Location:
Suite #9 – 163 West 4th Avenue, Vancouver, B.C., V5Y 1G4
Weekly auditioning class for adults that's not just about auditioning—lots of career coaching here, too.
Story Institute is a fairly new acting school in Vancouver, but with a faculty that's well-established in Vancouver's film scene. I've taken their "The Audition Room" classes for several months, and I've gotten a lot out of it, especially in terms of managing my career.
You prepare an audition piece every week, and each week there's some theory combined with performing your audition on camera. Then you get feedback on things like emotional prep and your script analysis as well as the technicalities of auditioning in front of a camera.
Perhaps most valuable part of this class is the feedback that's NOT directly related to your audition—you get the scoop on career-boosting things like filming in Vancouver, industry news, what people are auditioning for, how to move forward with independent projects, and more.
A note from the instructor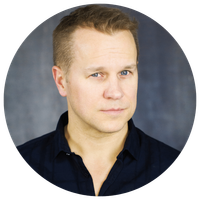 "I believe actors in today's industry have more control over their career path than ever before. The need for content is at an all-time high. This, combined with the affordability and availability of technical gear, means you can both succeed in the mainstream shows and create your own independent work and revenue streams. There are a lot of common denominators in the habits of actors who work all of the time. Learn the one job an actor has to do with relentless passion and you will work. What is that job? Serve the story."
Michael Coleman, Actor, Writer, Producer, and Instructor
Class environment:
The class has a comfortable learning environment where feedback from peers is encouraged, and I found that you get lots of different types of feedback because of the wide range of experience levels in the class. There are actors who book regularly, actors who've taken a break and are getting back into the game, and brand new actors. 
Good for beginners?
Yes. The class is tailored to each individual's level. That said, you have to be comfortable selecting your audition sides (they provide a stash, or you can find your own).
Schedule:
The schedule works well for adults who work day jobs full-time, as classes are once a week for 2.5 hours on evenings and weekends. 
Highlights: 
The consistent, high level career and industry focus—not just working your craft, but getting to talk through your questions about booking, auditioning, working, branding, and more.
Rolling start dates (more flexible than many other acting classes in Vancouver)
Recordings every week (often you'll get multiple takes)
Practice:
Plan for at least an hour a week to prep your audition piece.
Pricing:
$150 – $250 per month depending on the instructor. That works out to $37 – $62 per class, or $14-24 per classroom hour. 
Location:
320–640 W Broadway, Vancouver BC
5. Film Immersion at Railtown Studios with John Cassini
A high-caliber film acting class led by dedicated professionals who really know the business.
After speaking with Kristopher West, a long-time actor and student at Railtown Actors Studio, I definitely want to take this class.
The Film Immersion class with John Cassini covers everything from voice exercises to breathing, warmups, and beyond. It covers technical aspects of film acting but also helps actors raise the awareness of what's going on for you as a person and in your body.
In our interview, Kristopher said he took the class because he was looking for something film-specific. He wanted to find instructors with proven success in the industry—instructors with serious acting chops—and he found it at Railtown. 
He explained,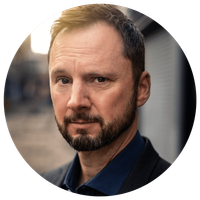 "You can trust them to help you build a healthy, long-term approach for your acting career. The instructors are in it—they've done it, they have lengthy careers."

Kristopher West, Actor (represented by Kim Barsanti at Lucas Talent)
Kristopher talked about his experience with the instructor, John Cassini: 
"John has such an eye. He'll see things in what you're doing and the questions he asks are so pointed. You end up seeing things in your performance that you would've never seen by yourself."
He summed up:
"If you're going to spend your money, the value you get at Railtown is bar none the best in the city".
Class environment:
The class size is about 12-14 people that sometimes split into smaller groups. You definitely get enough active practicing time. And Kristopher described the environment of the class as "sacred", explaining that the instructors at Railtown Actors Studio create a sacred place where actors can really "do the work".
Good for beginners?
No—you have to have some experience under your belt before getting into class. 
Practice: 
Set aside double the time you're putting into class into the preparation.
Schedule:
4-week sessions with 1 class per week from 5-9pm
Highlights: 
Highly dedicated instructors who celebrate the success of their students. 
Occasional ensembles which are attended by folks outside of class, including directing professionals and agents.
Pricing:
$395 (includes tax) for the 4-week session. That works out to $99 per session or $25 per classroom hour.
Location
155 East Pender Street, Vancouver, BC, V6A 1T6
6. Pro Skills Lab With Starlise Waschuk & Andrew McIlroy at McIlroy & Associates 
An 8-part class that involves actors in a holistic practice exploring breath, body, voice, and relationships. 
Multidisciplinary performer Laura Ross has taken many classes at McIlroy & Associates but said that the Pro Skills Lab stood out for the way it really encouraged actors to tap into their inner artist and look holistically at the art of film. 
"Starlise and Andrew give permission to the actors to go deeper," Laura explains. "They give the actor's agency of their artistry."
Laura said that the class had a lasting positive effect on the way she viewed her work as a creative.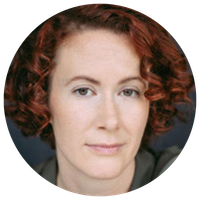 "It gave me a sense of ownership, even when I left the class. It made me want to do more research and get much further into the work."

Laura Ross, Actor, Dancer & Choreographer
Throughout the class, Starlise Waschuk leads exercises to help actors find their impulses through breath and movement. This practice is combined with Master Process sessions with Andrew McIlroy who helps students break down an entire script, providing a new perspective for actors by looking holistically at the story of the entire film.
A note from the instructor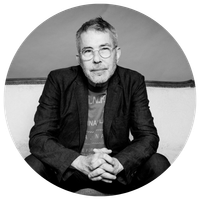 "I am reminded each time I look at a Zoom screen of actors—of potent the collective lens of the artist is that story and story telling will always be an essential service—and I love nothing more than to help and support the actors quest to make story authentic and true."
Andrew McIlroy, Actor and Instructor
Class environment:
Small classes with 6-8 people with lots of familiar faces and a focus on cultivating the safety for actors to be vulnerable in class.
About the class environment, Laura said, "You'll find tons of repeat students in Andrew's classes. There are very vulnerable moments in that class, especially in the breathwork, so you become very close."
Good for beginners?
Yes, it's great for beginners and especially those new to breathwork.
Schedule:
Once a week for 8-week sessions.
Practice: 
Each week there's some prep. They use a multidisciplinary approach, so you'll do some reading, and you'll also do some non-traditional prep-work like finding photographs to go with the script, finding a verse of a song, or journalling. But no memorizing sides!
Highlights: 
The dedication of the instructors and creative environment they generate.
The opportunity to approach acting from a fresh, holistic perspective—to go further than scene work to involve the greater story of your body, your inner world, and the full script. 
Pricing:
$480 (tax included). You can pay in two installments. 
Location:
Class is held off-site at Vancouver Film School – 392 West Hastings Street.
7. Scene Study with Matthew Harrison at The Actor's Foundry
Scene study full of committed actors who put in the work and take their craft seriously.
The Actor's Foundry is led by instructor Matthew Harrison who is known worldwide as a teacher who has been instrumental in the development of many professionals' careers.  
The scene study classes offered by the Foundry are offered by experience level. You're paired with a scene partner before the 4-week session starts and you memorize and analyze the scene before even arriving at class on the first day.
Over the 4 weeks, you break down the scripts, do emotional prep exercises, tweak your blocking, and do a final performance in full gear. Over the course, you focus on the philosophical aspects of acting as well as developing self-knowledge; it's a holistic experience that can make you feel like you're making a big impact in your progress. 
The most valuable part of this class for me is the challenging atmosphere. This isn't a place to give excuses or mess around with the basics—actors are expected to be accountable for their progress and learning, and it shows. 
Class environment:
Classes at The Actor's Foundry are full of committed students who are very active in the film industry. It's a challenging environment in which students take the exercises seriously and put in the work.
In fact, I've never seen so many students who regularly audit classes—The Actor's Foundry encourages students to audit as many classes as possible, and they do! A fair portion of the attendees are regular auditors. 
Good for beginners?
Not really. If you're a complete beginner, I'd suggest starting with an introductory class or workshop, and then reach out—there's usually a waitlist so it's normal to wait a few months to get into class.
Schedule:
Choose from a few different weekday nights from 5-9pm. 
Highlights: 
Work alongside dedicated actors who are "all in" and heavily invested in their craft
Practice:
Set aside at least 4 hours to practice BEFORE your first class—you are expected to be off-book. Then, plan for a minimum of 8 hours of practice during the week to run exercises by yourself or with your scene partner. 
Pricing:
$395 for a 4-week class (includes tax). That works out to $98 per class, or $24 per classroom hour. 
Location:
1125 Howe St #280, Vancouver, BC V6Z 2K8
A safe, structured acting class to get deep hands-on practice in Meisner-inspired techniques.
"Meisner classes are often misinterpreted," explained Liam Cooney, an actor who has taken a few classes with Kat and Evan at The Actor's Awakening. He thought the class stood out for how it was different from other Meisner classes, and how it gave actors a safe, structured way to get hands-on practice with the techniques. 
"Meisner is all about just noticing what's in front of you. It's about forming your impulse."
Students in the class start with impulse-forming exercises and move on to behavioral observation.  As you progress through different levels, it gets more challenging, driving students to be really creative with the exercises and circumstances they bring to the scene.
"You're given tools to figure out what drives you emotionally in a scene," says Liam. "I remember one week, I was really triggered, and that was useful for me as an actor, to know that I can go to that emotion if I ever need to."
Liam said he'd recommend the class—and not just for actors.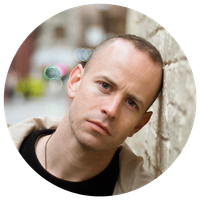 "It teaches you to stop pre-empting how a scene—not just in film, but in life—will go."

Liam Cooney, Actor
Instructors Evan and Kat echoed this sentiment when I asked them about their approach to their acting classes in Vancouver:
A note from the instructors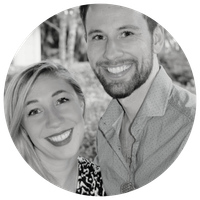 "The actors greatest challenge isn't a technical one, it's a human one."
Kat and Evan, Actors and Founders of The Actor's Awakening
Class environment:
"It's a really safe environment," explains Liam. "Evan is very clear to lay out the guidelines and rules before the classes to ensure you have a safe space."
He described the instructors as being very "pro-being-kind-to-yourself". It's a place to leave your head and get into your body and spirit. 
Good for beginners?
Yes—they offer a few different levels of the class. "If you're just getting into acting, their Level 1 class is really good for getting you out of your head", said Liam. 
Schedule: 
3-hour evening sessions for 6 weeks.
Practice:
Students are given homework every week and encouraged to meet up with classmates to go over repetition exercises.
Highlights: 
The level of challenge in the class—the open, truthful atmosphere and honest critique. As Liam put it, "Feeling like I can do or say anything and for it to be okay."
The opportunity to get out of your head, to get new insight and fresh perspectives regarding your impulses and behavior.
Pricing:
$275 plus tax. 
Location:
1425 Charles St., Vancouver, BC
Auditioning class where you get plenty of hands-on practice, held in a beautiful facility.
Vancouver Acting School must be one of the physically largest acting schools in Vancouver. These folks have a great facility, and it's fun to train with all their nice equipment. 
They offer a full-time acting for film and TV program as well as comedy and theatre programs that sound great, but the one I've taken and loved here was the Part-Time Auditioning class with Johannah Newmarch. In this class, you're assigned audition sides, and you memorize them and perform auditions in class. You usually get several attempts to get a good take, with useful notes offered in between takes.
I took this class when I was just starting out and found myself both challenged and encouraged in this class. Learning from such an experienced actress who knows the industry well is a major draw of this class, and Johannah will often offer industry and career tips as well as straight-up auditioning feedback. 
Class environment:
Class sizes are kept small and friendly, but they're held in a really nice facility. There's usually a mix of experienced actors and beginners, but since each person is auditioning individually, the mixture of ability levels isn't a bad thing—it's good for getting exposure to all sorts of advice. 
Good for beginners?
Yes—the feedback you'll get in this class is very useful as a beginner, and it's a supportive environment for all levels.
Schedule:
One class per week (offered on a few different weekday evenings), 7-10pm.
Highlights: 
Johannah is great at assigning industry-relevant sides that push each actor individually to develop they skills they're short on.
Vancouver Acting School has a really nice facility with good equipment.
Practice:
Set aside enough time each week to memorize audition sides and practice the techniques and feedback learned in class—about 2 hours a week.
Pricing:
$538 for the 8-week session. That works out to $67 per class or $22 per classroom hour.
Location:
210 – 112 East 3rd Ave. Vancouver, BC
Learn and apply fundamental story concepts of screenwriting—theme, structure, conflict—that can deepen your work as an actor.
Now, I haven't taken this exact class with Paul, but I have taken Paul's semester-long Screenwriting course that became the basis for the new Story & Script Masterclass now being offered through Story Institute. 
At first glance, you may think something about "story and script" is only for filmmakers or writers. Don't be fooled! 
Paul's curriculum offered so much insight to me as an actor. You learn the fundamental concepts behind stories. You break down elements of films, shows, songs (and you name it), and gain an understanding of themes, structure, conflict, characters, dialogue, pacing, script formatting, and so much more. 
I would highly recommend this class, not only for screenwriters but for experienced actors who are looking for deeper insight into the philosophy and framework behind their craft as storytellers. You'll find that you learn as much about the business of story as you do about the craft.
A note from the instructor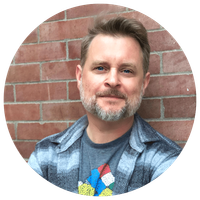 "I look for students who are deeply passionate about telling stories they care about, and who need an experienced mentor who cares as much as they do about telling their stories well. I take my students through all core fundamentals of strong, commercially-viable story construction, then workshop their stories with them one-on-one into a final product they can feel really proud of and put out into the world. Whether it's a movie script, television concept, comic, or novel, I believe that authentically human, thematically relevant storytelling trumps everything. And in today's world, the healing, transformative power of story has never been more vital. It's truly an exciting time to be a storyteller!"
Paul Donnett, Writer, Producer and Director of Education at Story Institute
Class environment:
There are small class sizes and you're with a group of creative spirits who have lots of interesting projects on the go. This is a really comfortable space to brainstorm and get feedback from others.
Good for beginners?
Yes. This class isn't just for professional screenwriters—it's a great class to understand story structure and to write your own work. Each person gets out of it what they put in. 
Schedule:
6-month sessions with weekly classes on Wednesday from 6:30-9:30pm.
Practice: 
The course is designed to fast-track you in writing a script, so plan to put in some hours writing—sometimes 1 hour a week, sometimes 8 or more. That said, students join the course with a wide variety of goals and projects they're working on, so Paul lets you adapt the assignments and materials to the type of projects you're interested in making. 
Highlights: 
Get a fresh perspective on the craft of story and script as a whole, as well as a new understanding of dialogue, scene structure, and other key elements an actor should know.
Highly creative, energetic environment with very collaborative students from all walks of life
Pricing:
$1500 but you pay in installments of $250/month throughout the 6-month session. 
That works out to roughly $62 per session or $20 per classroom hour.
Location:
320–640 W Broadway, Vancouver BC V5Z1G4
11. "In The Room" Casting Director Workshops At Jeb Beach & Associates
The most in-depth CD workshop you'll find: it's like casting director workshop meets auditioning class meets scene study. 
A casting director workshop on the list of best acting classes in Vancouver? 
You heard it right.
Actress Chelsey Moore has taken many acting classes in Vancouver, but one of her favorites is Jeb Beach's casting director workshops. The school offers many classes, but the casting director workshops stand out for their comprehensiveness and the level of hands-on practice students get, especially compared to other casting director workshops around town.
The casting workshops have a unique formula at Jeb Beach & Associates: before the session with the CD, students go in for coaching sessions with Jeb to work their scene to get the best out of their performance. 
Then, on Sunday it's the actual casting director workshop, which is run like an actual audition. You're given an audition time, and you show up and do your audition. You also get to be in the room for your partner's audition—the person who you're paired with as a reader for the weekend. For your time in the room with casting, you do your scene and generally get a redirect or two from the casting director. Jeb is in the room too, either as the camera op, or just to take notes for feedback later. 
Chelsey explained,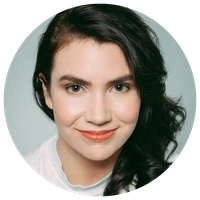 "Jeb's a friendly face in the room. I've taken other acting classes in Vancouver but I always go back to Jeb's because it's just so great. I feel like it's the most comfortable room because Jeb is like everyone's personal cheerleader." 

Chelsey Moore, Actress
At the end of the workshop, there is a Q&A with casting, then they leave and Jeb will give general feedback for how the day went and common things he noticed in the room.
Chelsey commented on the room's very positive atmosphere and the way Jeb works fast, gives you lots of information, and is very thorough.
"With Jeb I always feel like I've got a champion in my corner Whenever I go there, it's like, 'Okay. I'm home.'"
Class Environment:
The class environment is energetic and positive. Classes include a range of people who just started acting to experienced, accomplished, working actors. Regular classes have around 10 to 20 people, but in the casting workshops you might find more. 
Good for beginners? 
Yes.
Schedule:
Either Friday/Sunday or Saturday/Sunday between the hours of 10am and 6pm. Check their site for upcoming workshops. 
Practice:
Come with your sides memorized and ready to "audition"!. 
Highlights: 
Jeb, the instructor. He is approachable and caring, and an example of a dedicated instructor who truly cares about how his students are doing, both in life and in acting.
Pricing:
$323 (includes tax)
Location:
788 Beatty Street, Floor B2 (Basement 2)
Aptly-named "Studio For The Suburbs" with classes led by a seasoned actor who's highly dedicated to teaching. 
Vancouver actors who live outside of the city, rejoice! You'll find affordable, convenient acting classes at the Tricities Film Studio in Coquitlam, led by seasoned actor Lisa Durupt. 
The school offers classes for kids and adults of all levels, but actor Shelley Janzé has great things to say about the On Camera Class for adults. It's offered at a few different levels, but Shelley explained that the instructor Lisa is excellent at working to the individual level of each student, no matter who is in class. 
She said that she'd highly recommend Lisa's teaching style, both for experienced actors and newbies.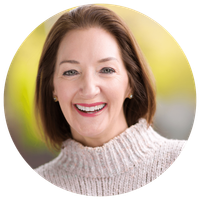 "When you see a group of beginner actors growth under Lisa, it's really incredible. She is so patient and so positive."

Shelley Janzé, Actor
For this class, students get their sides beforehand and come with sides memorized. After a check-in, you put the scenes up, get redirects, and go for a few takes. Bring your own SD card and you can take home all of your takes!
Getting multiple takes and practice is really valuable. As Shelley put it:
"By the time you get to the third take, that's the one you want to take into the audition room."
Class environment:
Classes are kept to 12 people maximum. The advanced adult acting classes are currently being taught by the talented actor David Lewis. Shelley has taken classes with both Lisa and David and says, "they are committed to creating a safe, fun, comfortable environment for beginner to seasoned actors. It's all about exploring and growing in the craft of acting."
Good for beginners?
Yes.
Schedule: 
Ongoing monthly classes. Students can enroll on a rolling basis and the fee will be prorated according to when they join. 
Practice:
You get sent sides to memorize a day or two before class, in keeping with how the industry works.
As explained Shelley, "It's great because this is treating it like a real audition."
Highlights: 
Two very nurturing, seasoned actors teaching the classes.
Very safe and supportive environment where you get great redirects and feedback. 
Pricing:
$199/month plus GST for ongoing monthly classes.
Location:
104-938 Brunette Ave, V3K 1C9 in Coquitlam
13. Acting 101 at The Drama Class with Michele Partridge
Well-rounded intro class that covers the craft and business of acting.
Actor Dilpreet Brar highly recommended the diverse classroom environment and well-rounded approach in the Acting 101 class at The Drama Class school based in White Rock. The instructor, Michele Partridge, has been teaching for 25 years and brings a wide range of industry experience, first working as an actor and then going into casting, producing, and teaching acting.
Dilpreet commented on how the class helped actors with both the craft and the business side of acting: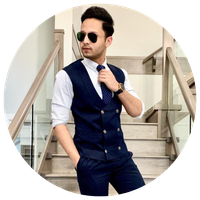 "Michele provided us with a lot of handouts, which helped immensely. She also made helpful suggestions and recommendations for career-related activities such as finding agents or booking a headshot photographer."

Dilpreet Brar, Actor
The Acting 101 class covers the fundamentals for an actor's career: warm ups, basic improv, listening exercises, physicality, monologues, group work, script work, commercial audition training, and the business side of acting as well.
Each 2-hour class is fun and lively, full of information, exercises—and you'll be asked to try things you've never done before. 
Class environment:
Diverse and comfortable.
"Everyone in the class was really easy to work with," Dilpreet explained. When I asked about the experience range in class, he said, "We had people from all age groups and some really good actors in the class who did work in shows like Riverdale."
Michele also filled me in on the importance that she places on a supportive environment:
A note from the instructor
"I respect and love the craft of acting. Telling stories and entertaining. It's a wonderful way to spend your days. If you're a creative soul, you need a place to create. A place that is supportive, allows you to learn, create and then perform."

Michele Partridge, Founder, Owner & Artistic Director of The Drama Class
Good for beginners?
Yes. Although you'll likely find a mix of beginner and experienced actors. 
And Michele explained, "Our Acting 101 class is the perfect class for someone curious about acting: 10 weeks of improv, character work, scene work and conversations about the commitment level needed if you want to pursue acting. By the end of the program, you'll have a better understanding about acting and our local film industry." 
Schedule: 
10-week session with weekly evening classes that run for 2 hours each. 
Practice:
Instructor Michele Partridge explained that she likes to remind students, "You get out of it, what you put into it. Our Acting 101 class is jam packed with information. If you miss one class, you've missed a lot."
Highlights: 
Comfortable, diverse classroom atmosphere with actors of various ages and experience levels. 
Affordable pricing!
Pricing:
$300 for the 10-week session.
Location:
#101 – 15240 Thrift Ave, White Rock, V4B 2L1
A scene study class for serious actors to build their acting muscle.
When I interviewed actor Kunal Jaggi, he said he'd been working with Aaron Craven in the Working Actors Gym for about a year and a half. The class, which usually has a wait list, guides actors through two weeks of scene study and two weeks of on-camera audition work within every 4 week block.
Participants work on scene study, on-camera auditions, voice, improvisation—all the tools required of a professional actor. Class materials range from Film/TV scripts to modern plays, with an emphasis on delivering camera-ready performances.
Actors are assigned scenes and partners ahead of time and put the scenes up the first week of class. They get notes to bring the scene back again for the next class, developing the performance—eventually using costume and props to make it as realistic as possible. 
Kunal commented on how the actors get lots of hands-on practice to help one another and really do the work themselves: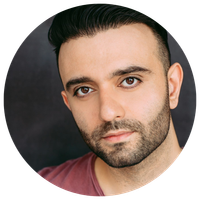 "One of the reasons why I love Aaron's classes is because he makes the discussions and conversations relevant to acting, the industry and scene work. And his direction is precise, specific and design to help the actor get to where they need to in the scene, as opposed to making it a therapy session. He also challenges the actors he knows can push further in a gentle, yet effective way." 

Kunal Jaggi, Actor, Filmmaker, Podcaster and Founder of The Sandbox
True to its name, the Working Actors Gym is a dedicated space for serious actors to build their acting muscle. Aaron is a working actor who directs plays and works consistently—his advice is relevant and practical. 
A note from the instructor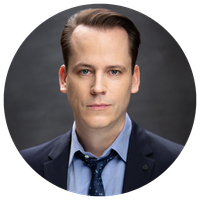 "I always challenge actors to do the work, to mine for the possibilities in every scene and to reveal themselves within their characters.  The Working Actors Gym is a space for serious artists to work out."
Aaron Craven, Actor and Instructor
Environment
This is a place where actors can take creative risks and develop their unique voices, while being rigorously challenged. You'll find lots of repeat faces and lots of auditors in just about every class, with class sizes of about 12 students. 
The classes are run with a high level of integrity—cell phones are put away, actors are off book and the work is fun and intense.
Schedule: 
Weekly 4-hour classes on Saturdays or Mondays, delivered in 4-week sessions. 
Practice:
Be prepared to put in the work—you need to come off-book to your first class and rehearse with your scene partner each week.
Good for beginners?
No. You should have some acting experience before joining this class.
Highlights:
The sense of community that's fostered in class.
The quality of the teacher, Aaron. He's a working actor who is relevant and practical, and he creates space for students to actually do the work instead of telling them about the work.
Pricing:
$320 for a 4-week block. You can also lock in a cheaper price by signing up for 12 weeks for $810.
Location:
#203-161 Keefer Street, V6A 1X3 ; Vancouver, BC
4 Factors to Consider When Choosing Acting Classes in Vancouver
There are obvious factors to consider, such as, "Do I want a full-time or part-time class?" or "Do I want youth or adult classes?". 
We'll skip those—going beyond those basic factors, every actor should consider these questions:
1. What do you want out of an acting class right now?
Set a clear goal so you can find a class that can help you reach it. 
If you want networking opportunities, you'll want to be in a class with lots of working actors, or maybe a workshop. 
If you want deep development of script analysis skills and emotional prep, go for a scene study.
If you're not booking roles but auditioning a lot, look for an auditioning class or workshop. 
If you want a holistic approach to enrich your craft, try out breath work, a Meisner class, or even an improv or screenwriting class.
Above all, remember:
2. Can you commit the time to practice for class?
I find that half the value in attending any of the acting classes in Vancouver is the way it forces you to practice and study on your own time. Taking a class provides the accountability that so many of us need in order to keep the momentum in our careers. 
Before you commit to any acting class in Vancouver, you should check yourself and make sure you're setting aside the appropriate amount of practice time to prep for class. 
How much time?
It depends, of course, but I've tried to include an estimated practice time for each class I've taken to give you an idea of what time commitment to expect.
3. Can you make time to audit a class before going?
You rarely have to commit upfront to any acting class or school in Vancouver. Almost all of them have a clear policy of letting you audit a class (or multiple, in some cases) for free. And even the ones that don't would probably let you if you asked.
Many actors who I interviewed about their favorite acting classes in Vancouver said that the highlight was the instructor—their approach, energy, compassion. Having a personality fit with the instructor is huge—so try to make time to audit an acting class in Vancouver before signing up.
Which Acting Classes in Vancouver Would You Add To The List?
Comment on which schools or acting classes in Vancouver you'd like me to look into and I can interview some folks who've taken the course do a write-up. Please be respectful and constructive in your comments, as always.
If you're game, please take a moment to take the Vancouver Actor's survey to help make the 2022 Vancouver Actors report.