I am an indie songwriter and musician, and I've developed a DIY approach to indie artist marketing for my music. That's not to say I've "gone it alone", though. 

Over the past months, I've come across some excellent (and not-so-excellent) resources for indie musicians to market their songs. 
I'll summarize these resources, explain why they're great, and link to them below. 
I'll add more as I find new, useful articles, channels, music blogs, etc.

Feel free to comment with your suggestions to add to the list!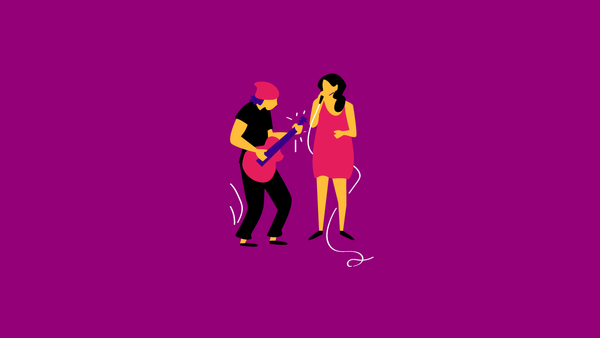 11 best resources for DIY indie music artist marketing
Some of these resources are focused only on indie musicians, while others are more general marketing resources.
Why did I include resources from outside the music industry in my list?

Because marketing (and digital marketing, today) is a broad field of work, and for indie musicians directing our own DIY marketing strategy, we've got to pull from disciplines of consumer psychology, data science, design, advertising, PR, investing, etc. We learn what we can, and then we position these learnings within the music industry context—and we factor in the ethos and personality of our individual art.
These indie artist marketing resources aren't ranked from best to worst—I'd say these artist marketing resources are all equally useful, but it just depends on what you're looking to achieve:
They hold a lot of indie musician conferences and panel discussions with key players in the industry.
I find that the topic coverage in the sessions are too high-level to implement in a practical sense, but the people I've met is the reason why I hang out at IndieWeek events. I've met lots of other independent artists who are interested in collaborating and helping other artists.
Honestly, I spend close to zero time on Instagram, but Indepreneur almost always has something useful on their Instagram feed when I check it. They get more in the weeds with their advice and suggestions, and I appreciate their straightforward opinions and explanations around building an indie music career and monetizing your fan base.
Amber's Medium column is awesome. I discovered her when I read her article, "How to spend $100,000 to break an artist". I loved that the article had a detailed breakdown of an artist budget.
The clarity and specifics in Amber's advice is rare—it's far easier to give musicians vague music marketing tips like "engage your fans" without explaining what that means in real life. Amber's work is a breath of fresh air, as she provides real, concrete numbers showing how she divides up artist marketing budgets and why. 
Definitely read Amber's article above. More than once!
4. John Gold + the product and community around Hypeddit
I came across John Gold's work when I signed up for his Spotify Growth Engine course. It teaches you how to run Facebook ads to generate Spotify streams and follows from people who are pre-qualified (by the ads) as fans of your music. His product Hypeddit is a useful tool for promoting your music, too—not because the tech is sensational but because they've made it easy and do-able to learn how to take advantage of it.
I've learned practical ways to build my email list, incentivize new fans with free music, and more.
Like Amber Horsburgh (above), John's work is great because of how specific it is—honestly, it's next-level. His courses walk you through every single step in the process he explains. For example, when his course shows how to set up a Facebook tracking pixel, it walks through every screen, every item you need to fill out, and how to fill it out.
When I'm doing research about things like monetization, Spotify growth, and fanbase-building, I often come across useful articles from Rolling Stone.
I don't really read the profiles, stories, or interviews with musicians (which I'm sure are great if you're into that!), but I can vouch for the industry articles if you want a high-level view of music industry trends.
In Rolling Stone, I usually find useful articles on the major shifts the industry is experiencing, such as shifts in listener behavior, the rise and fall of different social platforms or streaming platforms, the impact of a streaming platform rolling out a new policy or feature, etc.
Niel Patel is a huge name in the SEO and digital marketing industry (where I work!)—not so much in the music industry. However, I've learned a TON from following Niel Patel and reading his articles every once in a while. He's very well-connected to movers and shakers in the digital marketing industry, so he tends to have advance insight into the tools and practices that will define the industry.
His blog is also a great resource for beginners, as he's been developing educational content for growing your organic website traffic for probably 10+ years. If you want to learn about the main factors and approaches in growing your website traffic and converting website visitors, Niel's blog is great.
Ahrefs is another one that's outside of the music industry but still highly relevant. Ahrefs is an SEO tool, but they also have one of the best blogs and YouTube channels in the industry, in my opinion.
I like their instructional videos, which break down concepts in a sensible and honest way. They embrace the complexity of digital marketing and don't try to sugarcoat or make silly promises like, "Do this and you'll 10x your traffic tomorrow!".
Their videos are mostly focused on organic website traffic and SEO topics. For musicians, this resource is useful for understanding how your website works, how to do some of the basic web stuff yourself, how to avoid major mistakes in running your website, and how to make content that better connects with your users/readers/fans. 
To start, I reccommend this video where they break down common SEO myths.
Most of this stuff in this Medium publication is way over my head, but I recently read a really in-depth study of Spotify's popularity scoring performed by a data scientist who contributes to the publication.
I've been trying to find more resources that actually look at the data behind their recommendations rather than taking guesses in the dark.
For example, I've been wondering, "If pre-saves are so important to 'trigger the Spotify algorithm', then how many pre-saves do I supposedly need?"
I like to take a step back from the "common advice" that people spread around and check to see whether the numbers behind it actually back up their assumptions. Towards Data Science has been a great resource for that, and I'm on the lookout for more like it!
Morgan writes about the economy, investing, value philosophies, and more. This is a great resource for musicians, who are their own investors, to learn about some of the main principles, biases, levers, and trends driving our market society.
You won't learn exactly how to allocate marketing budget from Morgan Housel's newsletter, but you will learn how to think about your approach to investing. I love how his articles always show me something new about my relationship with success, money, and values.
I've found a lot of helpful articles on the DIY Musician blog—I find that their articles are best if you want a list of tips, or to read the main story points behind another artist's success story. It's written precisely for independent musicians, which is awesome!
Like any other blog, I find that the stuff on strategy is a little too high-level and I wish they'd drill down a bit more into the nitty-gritty details behind other artists' success. Then again, it's hard to cover "strategy" in a meaningful way because that's really unique to each artist/business in the industry.
Overall, I still like this blog and I think it's great place to find lists of tips to give you ideas for marketing your music and quick answers to common industry questions.
They cover everything from playlisting to pitching radio stations to merch ideas, new release planning, music promotion, music video tips.
Adspresso's blog (from Hootsuite) is all about digital advertising, social media platforms and social advertising, and social commerce. They are a major player in the industry and have an extensive blog.
This is a great place to understand social media marketing and how major brands are reaching their target audience on social platforms, which you can use to inform your approach. Sometimes, I find that the most useful advice about building an online presence is from outside the music industry, because the stuff that's only focused on independent musicians tends to focus more on the challenges rather than solutions. Looking beyond to the advertising industry at large, there's way more data to pull from, which is why Adspresso's blog is valuable to me.
What I love about this blog, like all blogs I love, is that the articles cover very specific details, with examples to illustrate their points. 
For example, this article with tips for designing great Facebook ads has lots of example ads to show you what they mean.
I recently read an article from Rootnote that might surprise you: "Stop Asking People To Pre-Save Your Song". I thought it was well-articulated and made good points. It made me re-consider the effort I've been putting into pre-save campaigns—I'm focusing more effort on asset prep and audience building for post-release marketing instead.
I'm just starting to get familiar with Rootnote, but so far I can vouch for the blog! The articles aren't just written by copywriters to get marketing leads from Google searches—they're legit, with good advice from people in the industry.
Anything else I should add to the list? 
If you know of any great bloggers, podcasts, articles, or channels that are useful to indie musicians in the music business, let met know! I'll check them out and add them here.