The big September news is that I'm releasing a song on September 24th called "Maybe". If you use Spotify and like my work, please take a second to pre-save it on Spotify here. That helps boost it in the Spotify algorithm when it releases. Thanks in advance!
Other things: I found a great marketing agency to help me out with my online presence and marketing my music. I've been working with them for about a month, and it's been awesome!!!
I took a 10-day vacation from everything when my mom and dad visited Vancouver recently in early September. We toured Ucluelet, Tofino, Nanaimo, and other cool spots on Vancouver Island. My roommate Pete and boyfriend Marcellus came, too!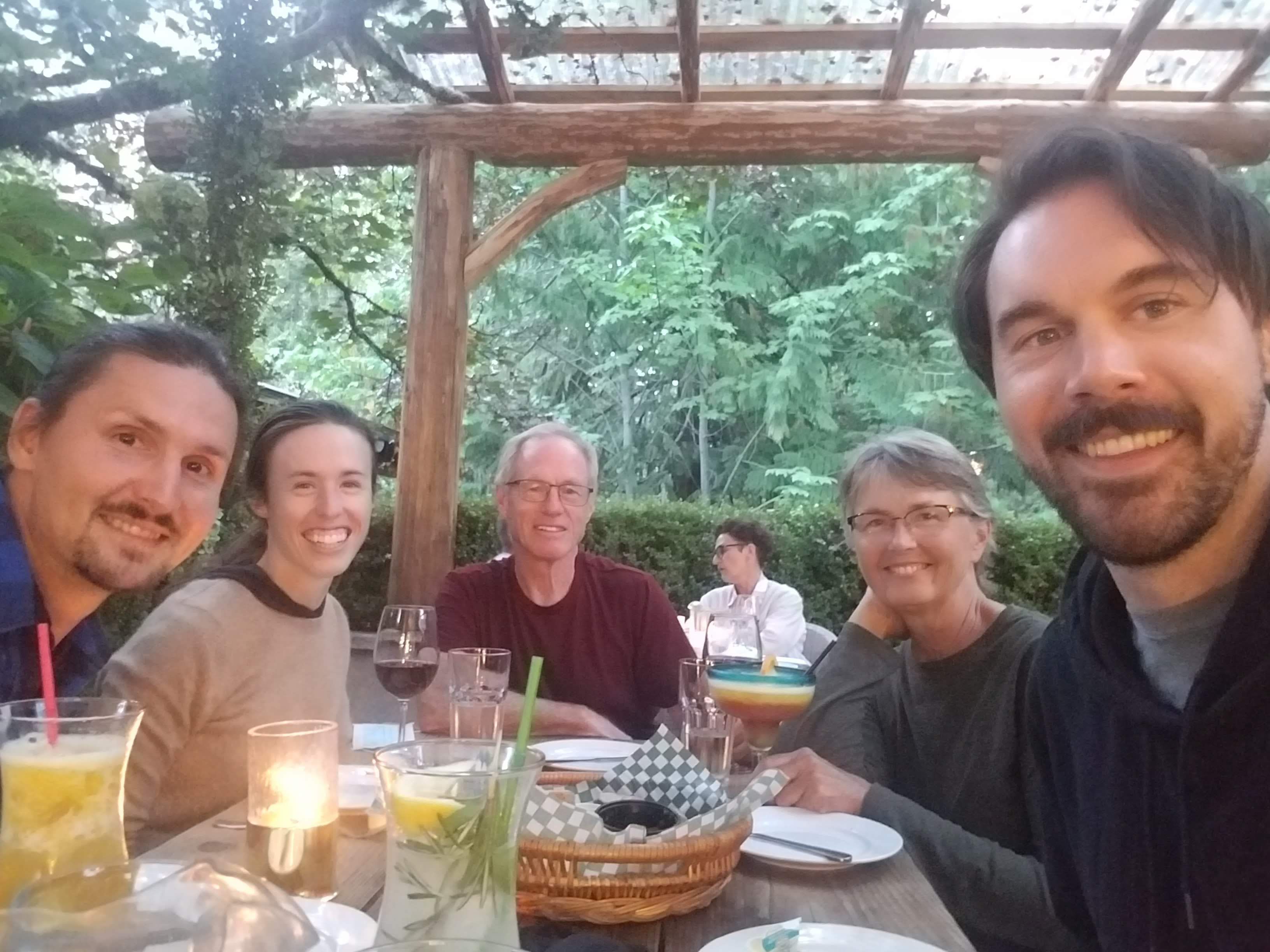 That's Marcellus, me, my dad, my mom, and Pete having a delicious dinner at a little roadside restaurant that turned out be like a little hidden paradise!
It was really nice to take a break from the routine. I also picked up a book by an author I like, Daniel Levitan, called The Organized Mind. It's giving me some perspective into just how overload we all are with information, and how I could simplify my personal world of information exposure a bit.
Work is great. We continue to grow our team and revenue at Black & White Zebra. We experienced a significant SEO/traffic/algorithm issue in July, but all the things we did in response seem to be working. Traffic is back on the up-and-up.
September was a relaxing and fun month with lots of breaks from the routine. I am really excited to be back in the saddle, though. Can't wait to release my song!